---
Prioritizing MRI Safety with Safe Imaging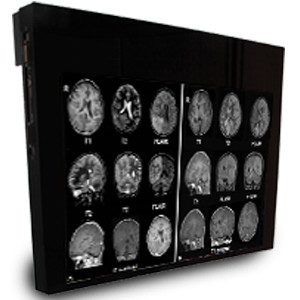 The evolution of MRI safety has become more challenging than ever for radiologists, MR technologists, and referring physicians.
As Sammet explains" The increasing clinical demand for Magnetic Resonance Imaging (MRI) with its superior soft-tissue contrast compared to other radiological imaging modalities and potential physiological and functional applications has contributed to the installation of almost 30,000 MRI scanners worldwide."
Combined with this is the rapid increase in the number of patients who have implants due to advancements in medical implant technology.
This growth in clinical demand and the number of MRI scanners installed has required that significantly more health professionals be educated about MR safety to protect patients, themselves, and others who may be exposed to the MR environment.
What Is MRI and What is it Used For?
Magnetic Resonance Imaging (MRI) is a non-invasive imaging technology that produces detailed three-dimensional images of the body's anatomy. The technology works by stimulating protons in the water of living tissues and then identifying how the protons' rotational axis changes.
This is done by using extremely strong magnets that create a strong magnetic field forcing protons in the body to align with the magnetic field. By pulsing a radiofrequency current through the body, the protons are forced to spin out of balance as they strain against the pull of the magnetic field.
Then the radiofrequency is turned off allowing the protons to realign with the magnetic field which releases energy that the MRI sensors detect. How long it takes for the protons to realign with the magnetic field and the amount of energy released when this occurs differs depending on the chemical composition of the molecules and the environment. Using these measurements, physicians can identify the different types of body tissue.
Physicians use MRI to identify differences between healthy and unhealthy tissue in the body. It has become the preferred imaging procedure for diagnosing potential medical problems. Many body tissues can be assessed using MRI including the heart, blood vessels, internal organs, abdomen, pelvic area, brain, spine, breasts, and joints in the body.
How Safe is MR Technology?
Millions of MRIs are performed in the US each year. And according to the FDA, approximately 300 adverse events are reported from healthcare facilities, distributors, manufacturers, and patients related to these scans. Overall, this demonstrates the safety of MR technology for patients and healthcare personnel when the appropriate safety precautions are implemented and correct equipment is used.
Why Has MR Safety Become More Challenging and Complex?
MR technology has become increasingly complex not only because more scanners are being used and more procedures are being done, but also because scanners with higher field strengths are being developed and used in hospitals, institutions, and private practice.
In addition, radiologists are not required to have any formal training about MR imaging physics or MR safety concerns related to this form of imaging as Emanuel Kanal, MD, director of magnetic resonance services at the University of Pittsburgh explains.
The complexity and challenges related to MR safety are due primarily to three factors:
•


The sophisticated technology that makes MR imaging possible

The static magnetic field of an MRI machine is incredibly powerful. For example, a 1.5 T magnet exerts a magnetic force that is 21,000 times greater than the earth's magnetic field. With this force, small metal objects such as hairpins and paper clips can be made airborne and move at speeds of up 40 mph into the machine, injuring a patient and anyone in the path of the flying object.

Larger medical objects made of stainless steel such as scissors, hemostats, clamps, as well as oxygen tanks, metal gurneys and even floor buffing machines can become projectiles and injure people in the room as well.

For this reason, all metal objects regardless of their size must be kept out and away from the room housing the MRI machine.

Biological risks including cell growth and aberration and some reversible effects such as headaches, irritability, fatigue, and hypotension have been noted in human subjects exposed to static magnetic fields of 2.0 Tesla and above. Most MRI equipment currently produces fields less than 2.0 T which have not produced any known biological effects. However, the FDA recently approved the first 7 T MRI system for use in the US in October 2017 so these risks may now exist.

One of the risks related to the radiofrequency (RF) field is the risk of current-induced thermal burns to the patient's skin. This can occur if the RF field produces currents in wires that are near or attached to the patient. The RF field may also produce currents in intra-cardiac leads causing unintended cardiac pacing. Lengthy imaging procedures can also increase core body temperature although this is primarily a concern in infants.

Cryogenic risk exists if the magnetic field is shut down accidentally or for planned maintenance. When this occurs, liquid helium inside the magnet begins to turn into a gas that may seep into the scanning room and displace oxygen leading to possible asphyxia of the occupants.

•


Patient variably

One of the greatest concerns about scanning patients is if they have implants, what material these implants are made of, and how these implants may react when exposed to the MR field. While the FDA allows manufacturers to market certain implants as "safe" for MR imaging "at or up to certain conditions under which they were tested", MR environments are highly variable and may exceed these test parameters.

According to Kanal, this variability may result due to different strengths of the MR energies at different positions in the MR scanner and scan room as well as at different positions throughout the patient's body. And "How they vary can and do differ with different MR scanners and gradient coils and RF transmitting coils among varied scanners of the same or different MR manufacturers."

For these reasons, Kanal developed a smartphone app called MagnetVision that has all this information built in so it is able to calculate in real-time the effect of MRI on a particular implant, coil, MR scanner or patient.

•


The increase in imaging procedures performed

The rapid increase in MRI technology and software has also led to new imaging procedures being developed including multi-contrast imaging and lung imaging. With new procedures and technology come issues of safety that must be evaluated, documented, and communicated to those using this new technology with patients.

When these potential MR safety issues are understood, proper safety protocols are followed, and the correct equipment is used, MRIs are safe and extremely effective in producing exceptional images that contribute to timely patient diagnosis and treatment.

To meet our customers MR safety needs, Double Black Imaging offers two different sizes of MR Safe Displays that are fMRI compatible and provide a 2.3-megapixel color LED backlit display. They are available as 24-inch and 32-inch LCD displays to accommodate varying space constraints and bore sizes.

Both LCD medical displays provide lag free output and no interference with the scanner even when positioned at the bore exit. Display specifications include an extraordinary spatial spatial uniformity of 2% over the central 75%, ultra-high brightness of 1000 cd/m2, and a contrast ratio of 1000:1 resulting in unparalleled MR image quality.

At Double Black Imaging, we understand the challenges technicians and radiologists face in producing high quality images while keeping patient and healthcare personnel safety as their top priority. Contact us to learn how our MR Safe displays can help meet your practice's imaging needs.
Source List:
https://www.ncbi.nlm.nih.gov/pmc/articles/PMC4848040/
https://www.itnonline.com/article/recent-advances-mri-technology
https://www.nibib.nih.gov/science-education/science-topics/magnetic-resonance-imaging-mri
https://www.ismrm.org/resources/information-for-patients/
https://www.mayoclinic.org/tests-procedures/mri/about/pac-20384768
https://www.fda.gov/radiation-emitting-products/mri-magnetic-resonance-imaging/benefits-and-risks
https://www.diagnosticimaging.com/view/qa-tackling-complexity-mr-safety
https://physicsworld.com/a/mri-safety-an-urgent-issue-for-an-increasing-crowd/
https://radiology.ucsf.edu/patient-care/patient-safety/mri/potential-hazards-risks
https://www.itnonline.com/content/fda-clears-first-7t-mri-system-magnetom-terra
https://www.itnonline.com/article/recent-advances-mri-technology